Writing
Below are the articles in the Writing category. Each article title is followed by a brief summary introduction to the content. Click "Read Excerpt" for a more comprehensive review. Click "Add to Package" to buy or redeem the article.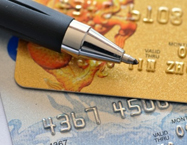 3 Tips for Writing Highly Effective Copy
Writing highly effective copy is achieved through careful research, using proven copywriting tactics and crafting an extremely compelling offer. Here's how to properly use each of these tactics.
3 Ways to Improve Your Article Writing
It's important for business owners to feel comfortable and confident when writing content for their business. These are three simple things business owners can do to improve their writing, even if they aren't currently comfortable with their writing skills.
Ace Your Content Marketing with an Editorial Calendar
An editorial calendar is the ultimate secret weapon for any business owner that produces any kind of content to market their business. Find out more about editorial calendars and their benefits.
Five Copywriting Tips for Creating Motivation
The written word carries profound power to persuade. Master these five principles to find out how to use this powerful tool to create motivation.
How to Attract and Gain Attention with Your Very First Sentence
The first few sentences may be the most important words in any blog post or article. They hook a reader and hold their attention. Here are five tried-and-true ways to nail those first sentences.