Websites
Below are the articles in the Websites category. Each article title is followed by a brief summary introduction to the content. Click "Read Excerpt" for a more comprehensive review. Click "Add to Package" to buy or redeem the article.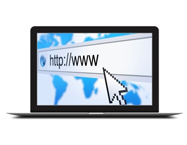 3 Big Search Engine Myths
Many myths have flown around about search engines over the years, and here are a few of them—along with a dose of the truth.
6 Key Elements of a Powerfully Branded Website
A poorly designed website can actually harm a business and its image. One of the best things a business owner can do is have a brand that is consistent across all of their marketing efforts. Following these steps can ensure a perfectly branded website.
6 Strategies for Guaranteed Website Traffic
Driving traffic to their website is the primary goal of many business owners. Having traffic is great, but having targeted traffic is what they really want. Using these six strategies can guarantee they get the targeted website traffic they desire.
How to Capture More Leads on Your Business Website
Generating leads for a business is a website's main function. Capturing more leads takes some clarity and a little hard but creative work, and using these tips is a good place to start.
How to Design Your Webpages for Fast Loading
Speed is an extremely important aspect of websites. It could mean the difference between gaining a client and losing potential prospects. Most people click away if the website doesn't load within 2-3 seconds. Find out how to make sure webpages load quickly.
How to Write Website Copy That Gets Results
Some business owners want to write great website content but are not sure how. There are only a handful of things that differentiate great content from not-so-great content. If they learn to master these few tactics, they'll improve their content.
Is It Time to Re-Design Your Website?
A business owner's website plays a role in most of their marketing efforts, from generating leads and interacting with prospects to email marketing and social marketing. When was the last time their website's design was updated? How long ago did they add resources to it? It may be time they give their website a good overhaul.
Nail the Purpose of Your Website for Greater Marketability
It's hard to create a website or use it the right way if a business owner doesn't know its purpose. Do they know what the specific purpose of their website is? Here are some considerations to help them get clear on their website's purpose.
Who's Visiting Your Website (and Why You Should Know)?
Knowing exactly who's visiting a site can tell a business owner which pages on their site people are attracted to, what kind of audience they have, or even what a person may be thinking when they land on their site. Here are some ways a business owner can learn more about who's visiting their website.
Will Your Website Win You New Clients?
A business owner's website is their online business card and it's where they have the opportunity to make a great first impression. If they want their business to be a success, they shouldn't waste their time and money on having an ineffective site. Where will their website land on the Internet Wheel of Fortune?