Trust
Below are the articles in the Trust category. Each article title is followed by a brief summary introduction to the content. Click "Read Excerpt" for a more comprehensive review. Click "Add to Package" to buy or redeem the article.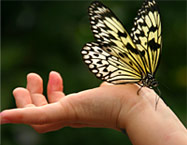 Are You as "Good as Your Word?"
Keeping agreements is vital for the health of any relationship.
Becoming a Trusted Leader
Trusted leaders inspire the best performances from their teams, but how do leaders gain that trust?
Credibility: A Critical Foundation of Leadership
Credibility is a three-legged stool upon which strong leadership is built.
Do You Have Trust Issues?
Trusting can be difficult if you've been hurt in the past. This quiz helps you see what role mistrust may be playing in not living the life you truly want.
Learning to Trust After Betrayal
How can a person learn to trust again after a betrayal? This roadmap can help.
The Truth About Lies
Making excuses, omitting the truth, image touch-ups...these everyday lies can cost us plenty.