Selling
Below are the articles in the Selling category. Each article title is followed by a brief summary introduction to the content. Click "Read Excerpt" for a more comprehensive review. Click "Add to Package" to buy or redeem the article.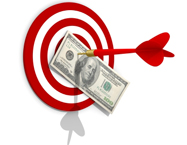 4 Keys to Turning Prospects into Paying Clients
The entire point of attracting prospects is to turn them into paying clients and when a business owner has a prospect, it's important to start this process right off the bat, even if their client roster is currently full. Discover four keys to turning those prospects into paying clients so they'll always have their choice of ideal clients to choose from.
4 Psychological Principles to Boost Your Online Sales
Successful marketing boils down to the act of persuading a person from one state (not-a-client) to another (client) and is called a "conversion" in online marketing -- otherwise known as a sale. Psychology can help business owners increase their conversions and this is how.
Create Your Unique Selling Proposition (USP) So They'll Buy from YOU
A proven and effective tool to help business owners promote (and increase sales for) their products, programs, or services is to identify their unique selling proposition. But what is a USP and how can it help business owners show how their businesses stand out from all of the others?
Get More Sales by Making the Order Process Easy and Clear
The last thing a business owner wants to do is have an unsecured checkout page that causes customers to not trust them and leave. Here are a few tips to improve security and make the checkout process simple.
How to Move Potential Clients Into Action
There's a general cycle or series of phases to internet business. Business owners need to drive traffic, build a list of subscribers, offer low-cost products to motivate prospects into becoming customers, but what happens next? How do they continue to increase sales and move potential clients into action?
Increase Your Conversion Rates for Higher Sales
Getting high conversion rates is often an incremental process. Through incremental adjustments, experimentation and testing, business owners can gradually increase their conversion rates and these are a few strategies they can use to accomplish it.
Setting Prices for Your Products and Services
There is no one right formula when it costs to price setting in business. Discover some helpful terms and ways to decide on how to price products and services.