Seasons
Below are the articles in the Seasons category. Each article title is followed by a brief summary introduction to the content. Click "Read Excerpt" for a more comprehensive review. Click "Add to Package" to buy or redeem the article.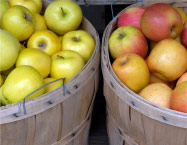 A Seasonal Approach to Life
Through her natural cycle, Mother Nature offers ways to tap into greater sense of flow and productivity in our lives.
How to Keep Your Cool in the Summertime
For all the talk about summertime and the living being easy, it may not be as easy as it seems.
Life Lessons from the Garden
Reviled by many as a bothersome weed, the dandelion nevertheless continues to display its pert, yellow self in lawns everywhere, thriving in the face of adversity. What are the lessons there?
Summer Vacations and Families—What To Do With All That Togetherness?
Summer vacations with the family can be the best of times or the worst of times. How does a harried parent ensure that there's more of the former?
Summertime Drinking: When Is It a Problem?
Summer brings more leisure time, longer daylight hours—and more drinking. When does increased drinking indicate a problem?
Top 10 Ways to Chase the Winter Blues
Gray, rainy or snowy days and high heating bills can sink a mood. Here are ten ways to lift one's spirits.