Money
Below are the articles in the Money category. Each article title is followed by a brief summary introduction to the content. Click "Read Excerpt" for a more comprehensive review. Click "Add to Package" to buy or redeem the article.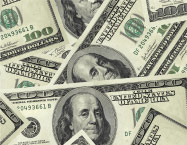 Are Your Attitudes about Money Sabotaging You?
These common attitudes about money can sink any well-appointed ship.
Financial Worries: Don't Let Them Get the Better of You
Anxiety in tough times is normal. But how can we find benefit in anxiety?
How Healthy Is Your Relationship with Money?
Are unspoken attitudes and ideas about money getting in the way of well-being and security? This quiz can help one see if that's so.
How to Talk to Your Loved Ones About Money
Money is often the breakdown of relationship. This articles shows ways to use money, or talking about it, as a tool to strengthen relationships.
How Well Do You Cope with Financial Uncertainty?
A quiz to help you consider how much it's costing you to buy into financial uncertainty.
Money Talks, But What's It Really Saying?
Money—the lack of it, the fear of losing it, and the dread of not having enough—tops the list of concerns of the majority of people these days.
Money Talks...But People Don't
Giving a voice to our fear about money clears the way to action.
Recovering from Debt Addiction
Tips for finding the roots of debt addictive behavior, to improve finances, and get in control.
Sharpening Your Profit Focus
Sharpen your profit focus and learn ways to enhance the profitability of your business.
Thinking Ahead: How to Reduce Your Taxes This Year
Several strategies to consider for reducing one's next tax bill.
Top 10 Tips for Managing Financial Anxiety
Anxiety can be the motivator of positive action, which, in turn, reduces anxiety.
Top 10 Ways to Clean Up Your Financial Act
These 10 tips can help keep finances in good order no matter what shape the economy is in.