Loving Well
Below are the articles in the Loving Well category. Each article title is followed by a brief summary introduction to the content. Click "Read Excerpt" for a more comprehensive review. Click "Add to Package" to buy or redeem the article.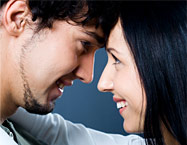 Give Your Relationship a Tune-Up
Buy a car and you get a wonderful machine, ready to go for thousands of miles. But find a partner and you're on your own. There's no owner's manual, warranty or guarantee. But there is hope.
How Healthy is Your Sex Life?
This quiz explores how well your communication skills contribute to a healthy sex life.
How to Create Balanced Relationships
This article explores how to nurture and achieve healthy interdependence and balance in your relationships.
How Well Are You Nurturing Your Romance?
A quiz to help evaluate how effective you are at nurturing your romance—and why it matters.
Important Things to Say to Your Partner
Simple but effective ways to improve communication and deepen one's relationship.
Intimacy—Accept No Imitations
Intimacy is sometimes a delicate dance that includes the timing of revelations, appropriate boundaries, trust, and more.
Living and Loving from Gratitude
Long considered a virtue, gratitude is now also a tool for a happier life and more loving relationships.
Tending the Fences: Setting Healthy Boundaries
Article teaches boundary setting by showing how a person might compensate for not having them set adequately.
Tending Your Marriage After the Kids Arrive
Adding children to a marriage creates significant change (and often, stress). This article suggests ways to keep your relationship strong with this new normal.
Top 10 Actions That Say "I Love You"
It takes more than words to communicate to a beloved that he or she is loved. Here are ten ways people can show they care.
Top 10 Daily Practices of Loving Relationships
Here are ten everyday ways to help keep love alive.
Top 10 Things to Say to Your Partner
These ten statements can help maintain intimacy and improve communication.
Top 10 Ways to Deepen Intimacy
True intimacy with another is not a given nor is it an impossible dream. Here are ten ways to create it.
Top 10 Ways to Love Fearlessly
Approach love with the courage of a warrior and watch your relationships soar.