List-Building
Below are the articles in the List-Building category. Each article title is followed by a brief summary introduction to the content. Click "Read Excerpt" for a more comprehensive review. Click "Add to Package" to buy or redeem the article.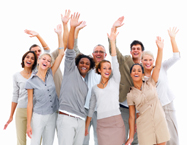 6 Factors to Consider BEFORE Committing to a Joint Venture
Joint ventures are partnerships between two businesses in which they pool their resources to increase the chances of success of a particular project, and they can be hugely lucrative or a major business mistake. Here are some things to consider before entering a joint venture.
7 Tips to Build an Email List That Brings Results
Some people struggle to grow their list or make money from it. These seven tips can help build an email list for a long-lasting and successful business that achieves the biggest dreams.
10 Ways to Grow Your Email List
An email contact list is a vital part of business that allows business owners to stay connected with prospects and grow a relationship with them over time. Here are 10 ways on how to grow that list.
14 Super-Easy List Building Tips
Promoting a free gift and a newsletter will help business owners grow their list to its full potential. Check out these 14 great tips on how to do just that.
Creating a Powerful Freebie to Grow Your Email List
One of the most beneficial things business owners can do to market their business online is to create a free item to entice people to sign up for their email list. Having a strong free item can as much as double email signups. Find out what makes an enticing freebie.
Finding the Best Joint Venture Partners
The joint venture can be a business owner's most effective secret weapon for doubling their audience, their reach and their sales. Here's how a business owner can find the right joint venture partner.
How to Create an Opt-In Page that Gets Results
While a great website and killer sales copy will certainly increase the chances of making a sale, business owners can't just throw up a few words and a form and expect people to throw their contact information at them. They can encourage their ideal prospects to sign up to their email list with a great opt-in page by following these tips.
How to Use Affiliates to Get Your Business Noticed
Affiliate programs allow businesses to promote the products of other businesses on their website for a commission. If a business owner is already making sales, an affiliate program may be able to increase their targeted list of potential buyers. Find out how an affiliate program can increase visibility among a business owner's target market.
Powerful List Building Made Simple
One of the hardest things in business is actually drumming up the business. One way to reach the people that will be most interested in a product or service is through list building. Find out what list building is and some powerful ways to do it.
Using Affiliates and Joint Venture Partners for Success
As the Internet becomes more and more saturated with online businesses, an effective way to continue building a business is through affiliate relationships. Find out how businesses can join forces to get their products sold.
Using Newsletters to Build Your List
Someone is looking for something in a business owner's niche and they have the option of sending information directly to the seeker of that information. The business owner can provide the prospect with quality information, delivered right to their inbox. How? A newsletter can help business owners stay connected in such a way that eventually leads to recurrent sales.
When to Add an Affiliate Program for Your Products
As a business grows, adding an affiliate program to boost sales may begin to make sense to many business owners. But when is it too soon for them to begin implementing an affiliate program?