Holidays
Below are the articles in the Holidays category. Each article title is followed by a brief summary introduction to the content. Click "Read Excerpt" for a more comprehensive review. Click "Add to Package" to buy or redeem the article.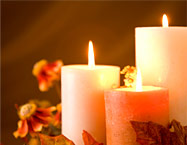 Grief Takes No Holidays
Holidays and special occasions can stimulate memories of grief and sadness, this article helps you make the best of them while understanding your feelings.
Holiday Drinking—When the Party's Over but the Drinking Isn't
The holidays are a time of More. More parties, more social gatherings, more celebrations. And more drinking.
Holidays: Here They Come, Ready or Not
Somewhere around September when the weather changes, it starts. "It" is The Holidays, and whatever one celebrates, everyone has in common stress with a capital S. But there's hope.
How to Cope with the Post-Holiday Blues
It's not unusual to feel down during the holidays, but the blues don't have to ruin the holiday season. The first step is recognizing the symptoms and then taking some action and getting help.
How Well Do You Navigate the Holidays?
Tips for navigating the holiday season with grace.
Top 10 Things to Be Grateful For
A person may feel grateful for her health, safety, and loved ones. But what about the less obvious things that are all around?
Top 10 Ways to Get Through Tense Family Gatherings
Family gatherings may not always be fun, but they don't have to be disasters.
Top 10 Ways to Have the Best Holidays Ever
Tips for creating ease and magic throughout the holidays.
Top 10 Ways to Plan to Thrive During the Holidays
Ten ways to make the holidays enjoyable and as stress-free as possible.
Top 10 Ways to Sidestep Holiday Stress
The Holidays and stress seem to go together like egg and nog. But does it have to be that way?