Healing the Past
Below are the articles in the Healing the Past category. Each article title is followed by a brief summary introduction to the content. Click "Read Excerpt" for a more comprehensive review. Click "Add to Package" to buy or redeem the article.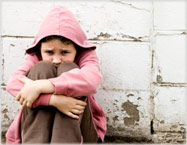 Bounce Back: Developing Emotional Resilience
Resilience is key for successfully navigating the major upsets in our lives. Fortunately we all can enhance this universal capacity.
Finding an Antidote to the Poison of Shame
Article explores the sources of shame, how shame serves us, and how to begin healing.
From Hopelessness to Happiness—a Learnable Life Skill
Some people are optimists and others are pessimists. However, optimism isn't an accident—it's a skill that can be learned, one that can help us feel better, resist depression and greatly improve our lives.
Healing From Trauma
Two people are robbed at gunpoint. One experiences overwhelming helplessness and has a difficult month. The other experiences intense rage, and years later still struggles with the trauma. How can she heal as well?
Healing the Roots of Self-Hatred
You may never silence the voice of self-hatred completely, but it is possible to lessen its impact, and find relief and healing.
Healing With Poetry
For years the prospect of poetry filled millions with dread. Either it meant crushingly long epics that put students to sleep, or it was so filled with hidden meaning that only professors and graduate students could understand it. The times—and poetry—have changed.
How to Support Your Own Happiness
Our brains can be trained to cultivate happiness; some training tips.
Journaling to Grow and Thrive
As long as there has been something to write on, humans have been keeping journals. You could even say that the earliest cave drawings were journals. What are the benefits of keeping a journal? And how does one begin?
Making Medicine of Our Regrets
Use regret to make changes, pursue that never-forgotten dream, or make peace with the choices of the past.
Surviving Improper Parenting
Healing from improper parenting and becoming better parents for the next generation.
The Impact of Unresolved Trauma on Relationships
This article addresses the origin of unresolved emotional trauma, how it affects current relationships, and how to resolve the trauma.
The Journey of Healing from Sexual Abuse
While public attention has turned away from childhood sexual abuse, the problem has not gone away.
Using Story to Heal the Past and Change the Future
When we think of "story," we tend to think of three bears, a girl with loathsome stepsisters, or the latest novel we've read. But story is integral to our personal lives, as well as our collective culture.
Why Therapy? Exploring the Strengths of Seeking Help
Suffering in silence, out of society's gaze, no longer is the rule. Now, going to a therapist is seen as a positive step in people's lives.