Grief / Loss
Below are the articles in the Grief / Loss category. Each article title is followed by a brief summary introduction to the content. Click "Read Excerpt" for a more comprehensive review. Click "Add to Package" to buy or redeem the article.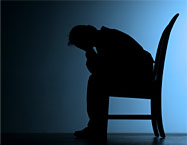 Grief Takes No Holidays
Holidays and special occasions can stimulate memories of grief and sadness, this article helps you make the best of them while understanding your feelings.
Handling Adversity: You're Stronger than You Thought
Catastrophic events like 9/11 and the aftermath of Hurricane Katrina can knock us to our knees. But personal adversities can pack an equally powerful punch.
How Are You Coping with Grief and Loss?
Loss comes in many forms. This quiz helps you understand your feelings surrounding grief and loss.
Living With Grief: How to Survive a Significant Loss
Offers ways to cope with loss, in whatever form it shows up in your life.
Starting Over: Tips to Finding Grace in Difficult Times
How to recuperate, grow from, and even appreciate the most difficult experiences in our lives.
Take Time to Grieve
In the aftermath of a terrible tragedy—our own or a nation's—we cannot ignore or hurry grief.
The Empty Nest: What Happens When the Chicks Fly
How to adapt and flourish after the children have left home.
The Journey from Loss to Healing
There is one hard and fast rule when it comes to coping with the death of someone you love: there are no rules. But there are guidelines that can help a person cope.
Top 10 Ways to Handle Adversity
We've all experienced difficult times in our work or home lives, often through events and circumstances outside our control. But like great trees, humans grow stronger when exposed to powerful winds. Here are 10 suggestions for dealing with the hard times when they happen.