Depression/Disorders
Below are the articles in the Depression/Disorders category. Each article title is followed by a brief summary introduction to the content. Click "Read Excerpt" for a more comprehensive review. Click "Add to Package" to buy or redeem the article.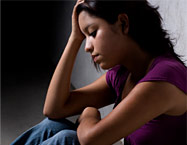 Coping with a Loved One's Mental Illness
Guidance in managing the challenge of coping with another's mental illness and to make your own life less stressful.
Coping with Loneliness
Loneliness vs. solitude: what's the difference and how loneliness can serve as a call to action.
Do We All Have ADHD (Or Does It Just Seem Like It?)
Symptoms and management of ADHD. What it is and what it's not.
How to Cope with the Post-Holiday Blues
It's not unusual to feel down during the holidays, but the blues don t have to ruin the holiday season. The first step is recognizing the symptoms and then taking some action and getting help.
Life on a Swing: Bipolar Disorder
Causes and effects of Bipolar Disorder and what to do if you or someone you love has it.
OCD: Do Your Quirks Rise to the Level of This Disorder?
Explores the line between interesting personality quirks and Obsessive Compulsive Disorder, and the effect of OCD on people's lives.
Post-Traumatic Stress Disorder
What is PTSD? How do you know if you have it? How do you cope with it?
Top 10 Tips for Moving Through Depression
Connection, physicality, even singing; here are ten ways to lighten the dark.
Top 10 Ways to Chase the Winter Blues
Gray, rainy or snowy days and high heating bills can sink a mood. Here are 10 ways to lift your spirits.
When Depression Is Mild
At some time during the course of daily affairs, nearly every human being experiences feelings of depression—sadness, discouragement, the blues. What can one do to cope with or alleviate mild depression? And when do the blues constitute a serious illness?