Branding
Below are the articles in the Branding category. Each article title is followed by a brief summary introduction to the content. Click "Read Excerpt" for a more comprehensive review. Click "Add to Package" to buy or redeem the article.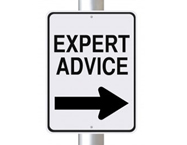 Creating a Strong Brand for Your Business
Every entrepreneur needs to be aware of the fundamentals involved in creating a strong business brand that will enable their service or product to excel in the market; here's how they can enjoy building a brand they can be proud of.
How to Develop a Magnetic Brand
A magnetic brand is a brand that attracts people. Discover how a business owner can use this theory to build a magnetic brand of their own.
Secrets to Growing a Strong Personal Brand
A personal brand is the most important investment a business owner will make in their business. A strong personal brand will ultimately make anyone's business life much more lucrative. Here's how to build that strong personal brand.
Using Facebook Ads for Powerful Branding
A lot of money spent on branding is wasted. Facebook allows you to put your brand in front of only your target market and it will be constantly exposed to the right people. Discover how Facebook ads can help build a powerful brand.
Your 10-Point Brand Evaluation
Many business owners only think about their brand when they first start in business, but a brand is the image of the business and it what connects a business to its customers. Here are some questions a business owner should ask themselves about how well their brand is working for them.